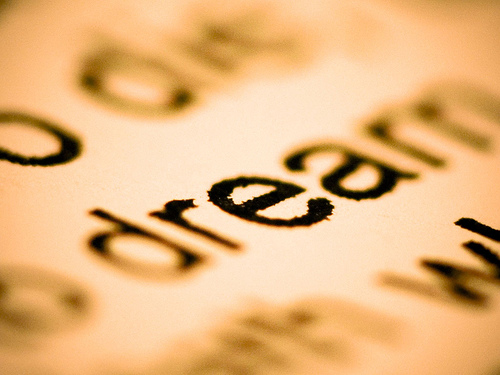 What's my dream? My dream is an ever-changing kaleidoscope, a continually evolving vision of inspiration, perseverance and prosperity enveloped in God's loving grace. What a melodic
thought!
But what do the roses and rainbows really mean?
Having had the long awaited privilege, to bear witness to the historic moment as our President, Barack Obama, was administered the Presidential Oath of Office; I now dare to dream big. As the Inaugural Address was delivered to America with the utmost of confidence and determination, I acknowledge the testament to the reality of dreams fulfilled.
As a citizen of our great nation, I dream of unity as we collectively substantiate into fruition, President Obama's vision of "a new era of responsibility." The feasibility for ethical change is echoed among brown faces and white faces and everyone in between as we share the wealth of the diverse spirit of American Patriotism. The dreams I have for global awareness and respect are conceivable as my children and future generations stand in true appreciation and gratitude for our natural resources inclusive of human life and the innovative technological advances, which enhance the utilization of the Earth's bounty.
As a lesson, I have learned simply that the drive behind ambition is the ability to dream beyond limits. The limitations and restrictions to our successes are more often than not self-imposed. I dream of freedom from any and all barriers that deny success for not only myself, but for us all.
When you learn to dream big, you are ultimately preparing to succeed big. The evidence is apparent in the simple yet now immortal words of President Obama as he began his momentous campaign, "Yes, we can." What's my dream? My dream is possible.