Get link

Facebook

Twitter

Pinterest

Email

Other Apps
Would you say that you are more of a gift giver or a gift getter? I definitely love getting a great gift from time to time, however I now pride myself on being able to get the perfect gift for family and friends. I really enjoy finding just the right present and almost always at the right price. If I happen to come across a little something that is just right for myself and once again at just the right price, then I guess its a score as a gifter and a getter.
It has been such an exciting time as I searched to find some of the most charming gifts that are certainly sure to help to spread a little holiday cheer.
Thank you to all of the amazing sponsors that have provided the following products for the purpose of an honest review for inclusion our Holiday Gift Guide.
My Fashion Fave
Holidays are all about the family, the food and the photo ops. With all of the holiday goodies on hand, it can be difficult to remember to turn sideways and breathe in before the camera flashes. SlimSation
featuring slimming comfort and relaxed styling that will keep you satisfied all year long.
SlimSation
is a revolutionary hybrid pant brand that combines comfort, trend and function all-in-one for the modern woman. Similar to the flattering effects of a shaper garment, SlimSation contours the waist, slims the lower tummy and shapes the hips in a plethora of silhouettes in sizes ranging from 2-24W.
My Family Fave
Our scout elf, Dilly Dally and all of his elf friends are happily helping Santa keep up with his naughty or nice lists, but he did share a little secret announcement with our family. The North Pole has so many new friends that are looking for homes, soon Santa's Elf Pets: A Reindeer Tradition will be ready to play with your children and fill their hearts with Christmas Magic to help Santa's sleigh to fly on Christmas Eve.
The Elf on the Shelf is a special scout elf sent from the North Pole to help Santa Claus manage his naughty and nice lists. When a family adopts a scout elf and gives it a name, the scout elf receives its Christmas magic and can fly to the North Pole each night to tell Santa Claus about all of the day's adventures. Each morning, the scout elf returns to its family and perches in a different place to watch the fun. Children love to wake up and race around the house looking for their scout elf each morning.
My Sporty Fave
Extra Caddy is an innovative, golf accessory designed to hold up to five golf clubs. Extra Caddy is an easy way to carry just a few clubs when you are not quite sure which ones you need to use and/or don't want to lug a heavy golf bag around. It is perfect for any golfer that wants to save time and energy while playing golf with their family and friends. Check out the brief video of Extra Caddy here.

Another great idea for using Extra Caddy is that it is terrific for taking just a few clubs to the driving range or for kids just learning how to play golf. Check out the variety of Extra Caddy colors available- red, blue, green or black. There are also some great accessories for the Extra Caddy including a grip cover, shoulder strap and ball bag large enough to tote golf balls and tees.
My Refreshing Fave
The power of our sense of smell to spark memories is fascinating. I remember the name
Vitabath®
as being a household staple in my grandmother's house as I was growing up. The current product line assortment and varieties of refreshingly aromatic, fragrantly scented bath products are nothing short of pure delight. My personal favorite for the sake of nostalgia is the Original Spring Green Classic Collection, yet the Cupcake Couture line is a new family favorite. I definitely recommend signing up for email updates and visiting Vitabath for exclusive Black Friday and Cyber Monday specials.
The Vitabath® brand represents the utmost in quality and care for the skin, spanning an array of product forms to s
upplement your skin with Vitabath luxury.
For more than 55 years, consumers have trusted the Vitabath brand for unparalleled skin cleansing and conditioning. Vitabath's quality ingredients and rich fragrances indulge the senses and nourish the skin, resulting in a relaxing, yet invigorating, at-home spa experience. Vitabath has revitalized its brand with the introduction of a new moisturizing, sulfate and paraben free body wash line in a wide variety of fresh, playful fragrances.
Stetson Caliber is the newest addition to the classic Stetson Cologne family. Iconic in its own right, the fragrance industry continues to stand as a pioneer introducing Stetson Caliber and reintroducing genuine chivalry to modern culture.

Since 1982, Stetson cologne has embodied a proud heritage of authenticity and strength. Now, Stetson Caliber evolves that legacy with a new fragrance celebrating the integrity and inner strength of today's young, hardworking American man. Stetson Caliber is a distinctive fragrance capturing the bold and energetic spirit of the man of action.
My Giveback Fave
Get creative this holiday season by giving a gift that will giveback to friends and loved ones,
poverty-fighting holiday gifts from the
2014 World Vision Gift Catalog
. The
Fair-Trade Coffee Set for the coffee lover, is blended by OneCup.org, using delicious flavors from Ethiopia, Sumatra, and Costa Rica, and is delivered in a gift bag of African fabric hand-sewn by local women.
Select from more than 250 items, ranging in price from $10 are available online and in the catalog to help improve quality of life for women, children and families in the U.S. and around the world.
My DIY Fave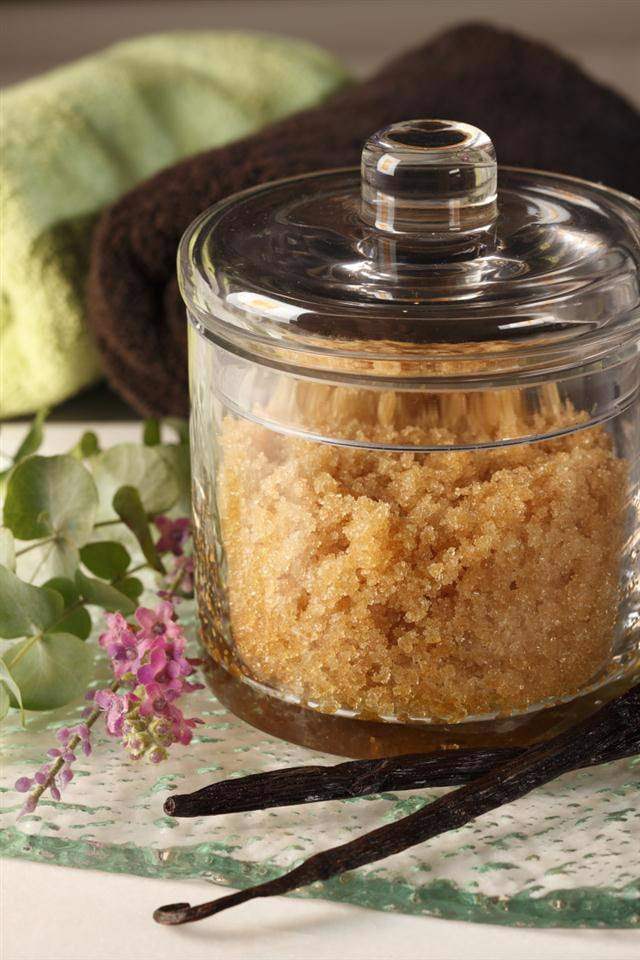 This scrumptious recipe for Vanilla Body Scrub comes from Nielsen-Massey Vanillas, it is the perfect gift for anyone who deserves a bit of pampering this holiday season. The fragrant and softening Nielsen-Massey Madagascar Bourbon Pure Vanilla Sugar gently exfoliates while olive oil moisturizes, leaving skin feeling soft, smooth and rejuvenated.



Vanilla Body Scrub
1 cup Nielsen-Massey Madagascar Bourbon Pure Vanilla Sugar
1/4 cup extra virgin olive oil

1 or 2 drops of an essential oil such as lavender, eucalyptus, etc.

Decorative, waterproof container

Mix ingredients together in a bowl.

Spoon into a decorative, waterproof container.

Wrap in decorative paper.

Instructions for use: Apply a small amount to damp skin while in shower or bath. Gently scrub skin with a soft washcloth. Rinse thoroughly.
This is a gift that I am absolutely in love with! How generous of Express as
a proud partner of Cosmo's Fun Fearless Life Weekend to keep the empowered ladies attending the event powered up with the Express Tech Portable Charger Clutch. Express is also the go-to place for the trending styles for work, weekend and wherever you're styling.
The Express Tech Portable Charger Clutch is essential for a stylish life on the go. Inside this softly textured wristlet is a portable charger with a removable, transferable pouch. Compatible with most devices that use a USB cable, it helps you stay connected without running out of steam. Compatible with iPhone, Android and most USB cable phones, USB cable not included, zip-top wristlet, detachable strap, interior pocket, portable charging pack with zippered pouch pack fully charges your phone up to 2 times.
My #FunFearlessLife Fave
Cosmopolitan magazine has always symbolized the epitome of being a strong, intelligent and empowered woman that can also stand toe to toe against any man in the season's trendiest stilettos. Having attended Cosmo's #FunFearlessLife Weekend in New York City, I am empowerment unleashed. I eagerly await the arrival of my Cosmopolitan magazine in the mail each month. Gift the spirit of Cosmo's Fun Fearless Life to a friend or yourself this holiday season with a print or digital subscription.
My Lippie Fave
Every girl knows that the perfect lipstick means everything to complete that all together look, especially during the holidays. Thanks to Maybelline, another amazing sponsor of Cosmo's Fun Fearless Life Weekend, I have found... the one! Maybelline's Color Sensational Creamy Matte Siren In Scarlet (#690) is my lippie must-have. With a creamy application and vibrant color that lasts, I am keeping an assortment of these affordable lipstick colors in my collection.
The Creamy Mattes by Color Sensational from Maybelline New York deliver a red burst of bold lip color and a surge of creamy texture in 10 make-a-statement shades, for mattes your lips will love to wear! For the best results, apply lipstick in the center of your upper lip to the outer edges, following the contours of your mouth. Glide across the entire bottom lip and feel free to add a layer of lip color.
My Essential Green Fave
Our family recently attended a professional development conference sponsored by Hansgrohe USA among other influential brands. After a combined business trip and family getaway, it was a splendid delight to enjoy a hot shower with our newly installed Hansgrohe Raindance Select S 120 Green Handshower Set. One reason (of many) this handheld shower set with an oversized 5 inch sprayface makes the perfect gift is the Ecoright water saving feature allowing a maximum flow rate of 2 gallons per minute, saving 20% more than the standard 2.5 gallon flow rate. Enjoying a shower at any of the three water spray selections is like getting a spa day everyday.
Admittedly, I am a rookie to the SPANX product line which is "a style staple for celebrities, a must for fashion-loving women and, since 2010, a part of his wardrobe too!" Now that I have had the pleasure of an introduction to SPANX by Sara Blakely by none other than the aforementioned Sara Blakely, I am officially on board. Inspiring the NYC Cosmo girls attending the Fun Fearless Weekend with her passionate story of nurturing SPANX from a brilliant idea to a multi-billion dollar corporation, I headed online to get my SPANX on. Always a fan of a great sale or a promotional discount code, I signed up to be included on the SPANX email subscription list. Enjoy your holiday festivities, trust SPANX, "Don't worry... we've got your butt covered."
My Baddest and Toughest Fave
This one is all about the hubby in our house. While I have many talents in my "claim to fame" repetoire, he's the rider. While colder mountain temps and Northeastern winter road conditions may rain (actually snow) on his parade, Harley Davidson has a fantastic assortment of gifts for family and friends that might be "tough" to shop for at H-D.com/Holiday. The Harley Davidson Holiday guide is your go-to source for some of the season's hottest holiday items for the baddest and toughest! "From the latest in motorcycle riding apparel to Harley-Davidson stocking stuffers, you'll find something for everyone on your list
."
I am working up the courage to share pics of my
Spaghetti Headz™ holiday style.
Spaghetti Headz™ is a brand new stylish hair twist made of polymer clay.
Spaghetti Headz™ are an
eco-friendly swirl of fun, funky new hair styling fashion accessory available in a variety of collectible, themed charm packages. Accessorizing with
Spaghetti Headz™ makes hair fun.
Be sure to upload your pictures wearing your Spaghetti Headz, at
www.morphmallow.com
Happy Gifting From Our Family to Your Family!
As the owner of this blog, niecyisms and nestlings, I am compensated to provide my opinion on products, services, websites and various other topics. This blog may contain affiliate links. Even though, as the writer/owner of this blog receiving compensation for posts or advertisements, I will always give my honest opinions, findings, beliefs or experiences on those topics or products. This blog abides by word of mouth marketing standards. I believe in the honesty of relationship, opinion and identity. The views and opinions expressed on this blog are purely my own. Any product claim, statistic, quote or other representation about a product or service should be verified with the manufacturer, provider or party in question. - See more at: http://www.niecyisms.com/p/disclosure-policy-for-niecyisms.html#sthash.gQdu17hd.dpuf